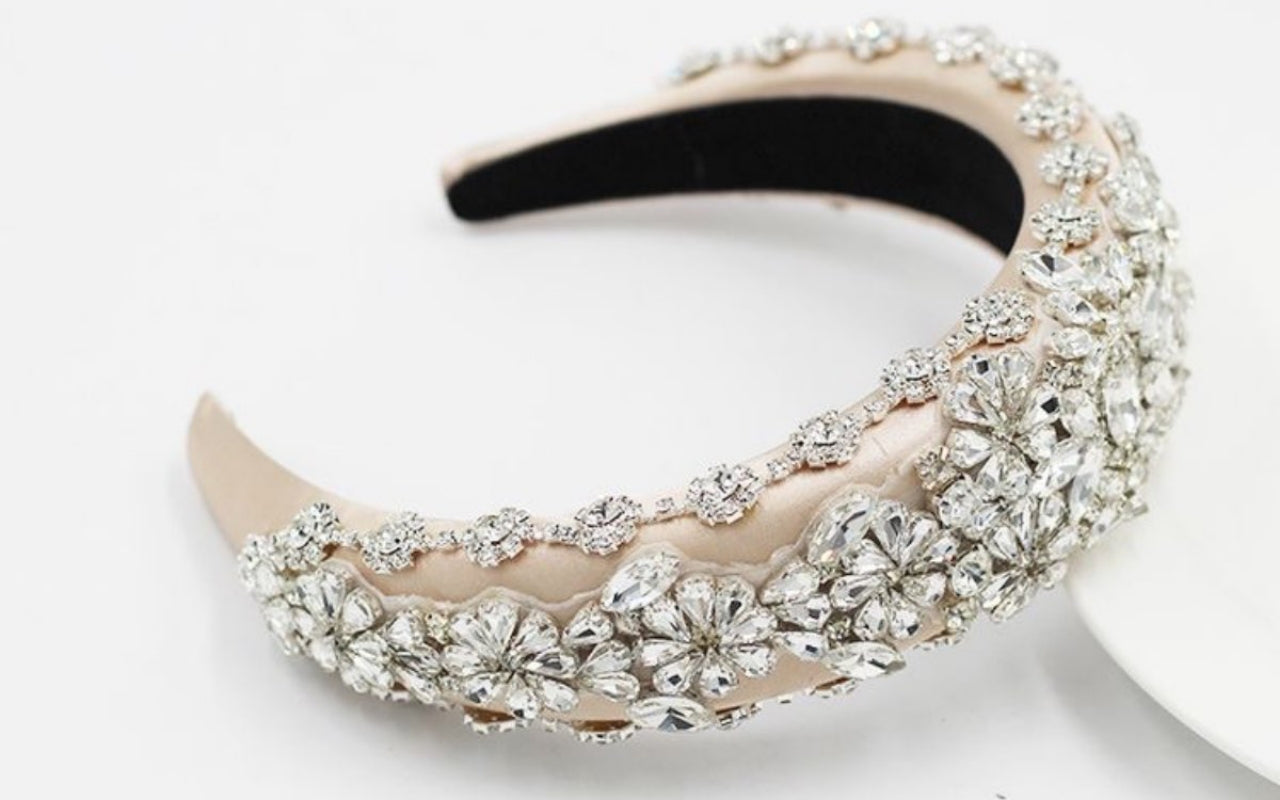 Bridal hair accessories that will make you look exceptionally beautiful
You want your stunning appearance to be the cherry on top of your feelings and fantastic moments on your wedding day. The dress, shoes, and jewellery are the first things brides consider. Planning your hairstyle comes next. The day of your wedding is a unique event. It is worthwhile for the future bride to decorate her ideal wedding hairdo for such a special occasion. For every bride, a set of bridal hair accessories is a must-have. Even the most basic hairdo will become fashionable and elegant due to them.
Hairpieces for brides can be true works of art. There are various options, including live flowers or wedding headbands, tiaras, crowns, fascinators, wreaths, combs, and ornate pins and barrettes. Various materials, including rhinestones, crystals, pearls, diamante, and flowers made of plastic, fabric, or real flowers, can be used as decorative elements in such items. The bridal hair accessories must fit the style of the dress, jewellery, and overall wedding styling, which is a difficult choice.
Bridal hair accessories: headbands, crowns and tiaras - how to wear them?
In recent seasons, headbands for bridal hair have been a highly popular wedding trend regarding bride styling. You can pick from various styles, including those quite delicate or lavishly adorned with crystals, ornamental stones, pearls, and flowers. The most common headpiece among brides is a floral headband fastened into the hair. A plain, austere dress and a more opulent, lace-trimmed dress can be worn with a headband. All you have to do is pick the appropriate headband design. 
Crowns and tiaras are two highly stylish options for headbands. As the name implies, these accessories will give you a princess or a queenly feeling. Here, you have two choices. You can go for a completely glamorous appearance, such as a princess-style dress with a crown or tiara. A crown or tiara with a modest, basic dress is another excellent option. Then everyone's gaze will be drawn to a stunning hairdo and expertly highlighted facial features. The tiara or crown, in this scenario, will be the cherry on top.
Bridal hair combs and clips
A wedding comb is a decorative comb that slides into your hair and is made of plastic or metal. It is sufficient to simply tuck it into the finished hairstyle without worrying about it getting ruined. Typically, hair combs are constructed of alloy adorned with pearls, crystals, or various other ornaments in the shape of leaves or flowers. Both bohemian and rustic weddings call for them.
Bridal hair combs in your hair will offer your hairstyle a distinctive character if your focus is on a delicate, romantic pin-up or a magnificent wedding hairstyle. The bridal floral hair comb from our selection is the perfect finishing touch. It is a handcrafted faux  pearl and diamante, rhinestone  hair comb with a floral design in rose gold alloy.
Hairpins with a minimalistic effect that works well, like those with pearls, look wonderful whether worn alone or in pairs. The hairpins will look amazing when attached to nourished, moisturised waves and may be used to dress up loose hair as well as pin-ups and buns. They will look lovely with hairpins that have a single flower or pearl at the end.
Bridal Wedding Fascinators? Of course!
Fascinators are unique and exquisite adornment that resembles a toque. They are most known for horse racing and English weddings. However, brides are starting to support them more and more.
Feathers, flowers, sequins, voiles, pearls, and other jewellery items in the form of leaves or flowers can adorn the bridal fascinator. The fascinator is fastened to the wearer's hair using a clip, comb, or headband. Perfect for adding to both delicate waves and buns that are neatly pinned. The veil may be substituted with a fascinator or take its place only after the wedding ceremony. They are an indispensable accessory for wedding dances because they are lightweight and completely secure in the hair.