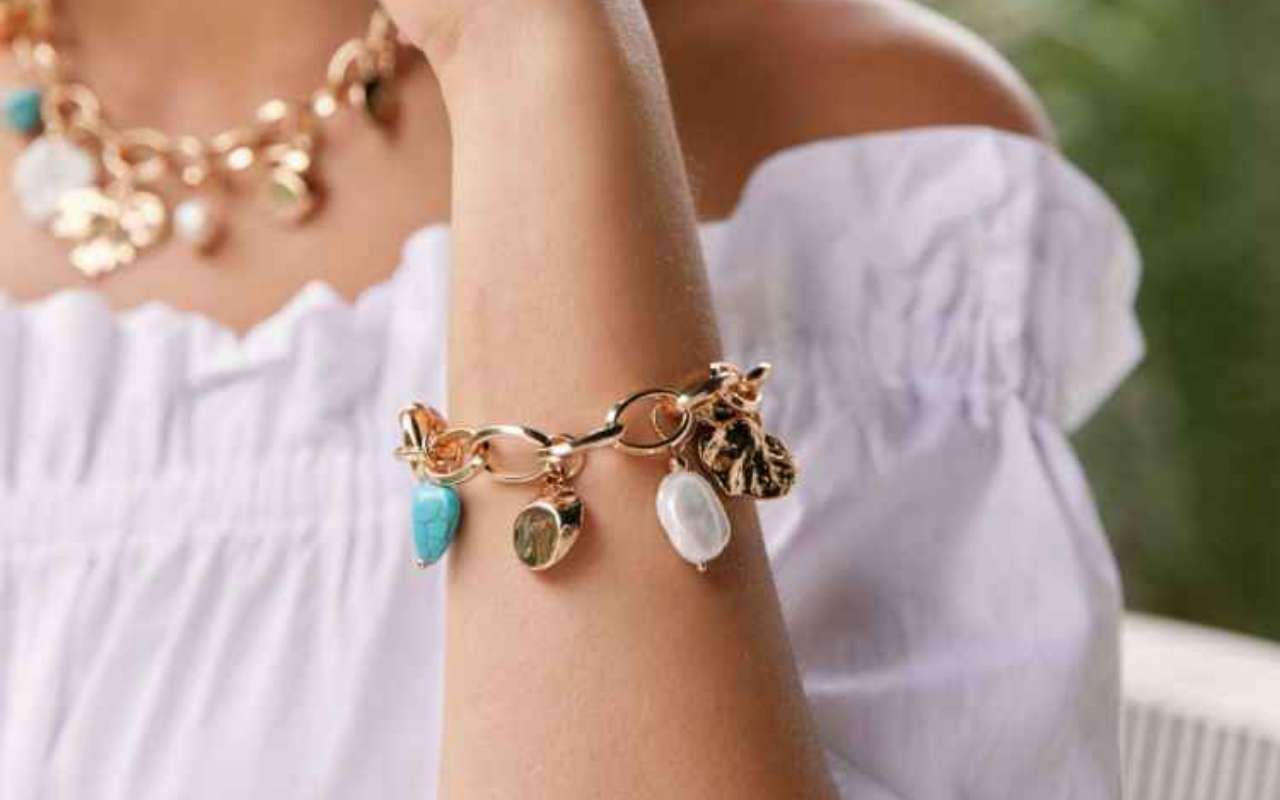 Find out the types of bracelet clasps and how to tie a bracelet yourself
Women often look for a bracelet to compliment other jewellery. They are distinctly feminine and can be fine worn singularly or layered as well as bold statement pieces. Bracelets are the ideal addition to your outfit and work in nicely with other accessories. However, a bracelet can be tricky to do up by yourself. Have you ever found yourself wishing you had three hands so you can get a bracelet or a number of bracelets fastened? They can be slipping and sliding as you try to fasten them, so the clips never make contact. It can be very frustrating, so you give up!  You decide not to wear your favourite bracelet anymore. But does it have to be this way? You should consider functionality in addition to design when selecting a bracelet. Practicality and bracelet clasps go hand in hand.
The most popular bracelet clasps
A very common component in the jewellery business is the carabiner clasp. They took their cues from the workings of mountaineering carabiners, equipment utilised in climbing. The carabiner is secured by tilting the movable section and attaching the hook to a chain link or mounting ring at the other end of the bracelet or necklace. A carabiner is a particularly safe way to fasten something because there is very little chance of it opening on its own. This clasp style has become a highly popular option among jewellery clasps because of its opening-closing mechanism and simplicity of usage. It is a great way to create charms as well. Such necklace or bracelet fasteners ensure both comfort and good looks.
The spring ring clasp is the second most common bracelet clasp and is just as common. It has a distinctive spherical form that somewhat resembles a tyre.
The fastening technique deflects the moveable portion concealed inside the tyre (much like the carabiner). When the lock is opened this way, it resembles a hook, and it is with this hook the jewellery ring is fastened to the jewellery's other end. A more discrete sort of jewellery lock is a spring ring. It looks good with chain necklaces and delicate bracelets. 'Celebrity' type necklaces frequently have spring ring clasps.
Other bracelet clasps
Compared to earlier versions, the toggle clasp is more aesthetically pleasing. As a result, it stands out as a component of jewellery. The toggle comprises two parts: a stick and, most commonly, a heart-shaped closed element that is typically circular. The fastening mechanism is straightforward. The stick is put through the hoop and fastened. For bracelets and necklaces, toggle clasps are employed. When selecting this clasp style, ensure the stick is long enough to prevent it from accidentally slipping out of the ring when wearing jewellery.
The opening of a bean clasp is accomplished by tilting a tiny lever, which has a closing mechanism very similar to a carabiner. This form of fastening is just as reliable and secure as a spring ring or carabiner. However, bracelets are less common than chains as their use.
Life hacks - how to tie a bracelet yourself?
Using a standard paper clip is one of the most widely used tactics. Many girls and women select this option the most frequently. Any old paper clip will do. We extend the paperclip's hook by opening it up. We use a carabiner to fasten it to the intended ring. The bracelet is fastened with the free hand while the other hand grabs the other end of the device with its fingers. We can take the clip out after the bracelet has been secured.
Using a piece of scotch tape is the second most widely used technique. After adhering the bracelet's end to the wrist with adhesive, we tighten it by grabbing the carabiner with the other hand. You have a variety of options for adhesive tape. It is sufficient to attach the bracelet to the hand using anything that can stick, such as masking tape or adhesive plaster. This approach has one significant drawback: the bracelet and our flesh may be marked by the tape glue. But it is an invaluable answer when no one can assist us. Since this approach is quite well-liked, you should give it a shot. These techniques can come in handy if no one is home to assist you with fastening your bracelet. You are already proficient in bracelet tying.