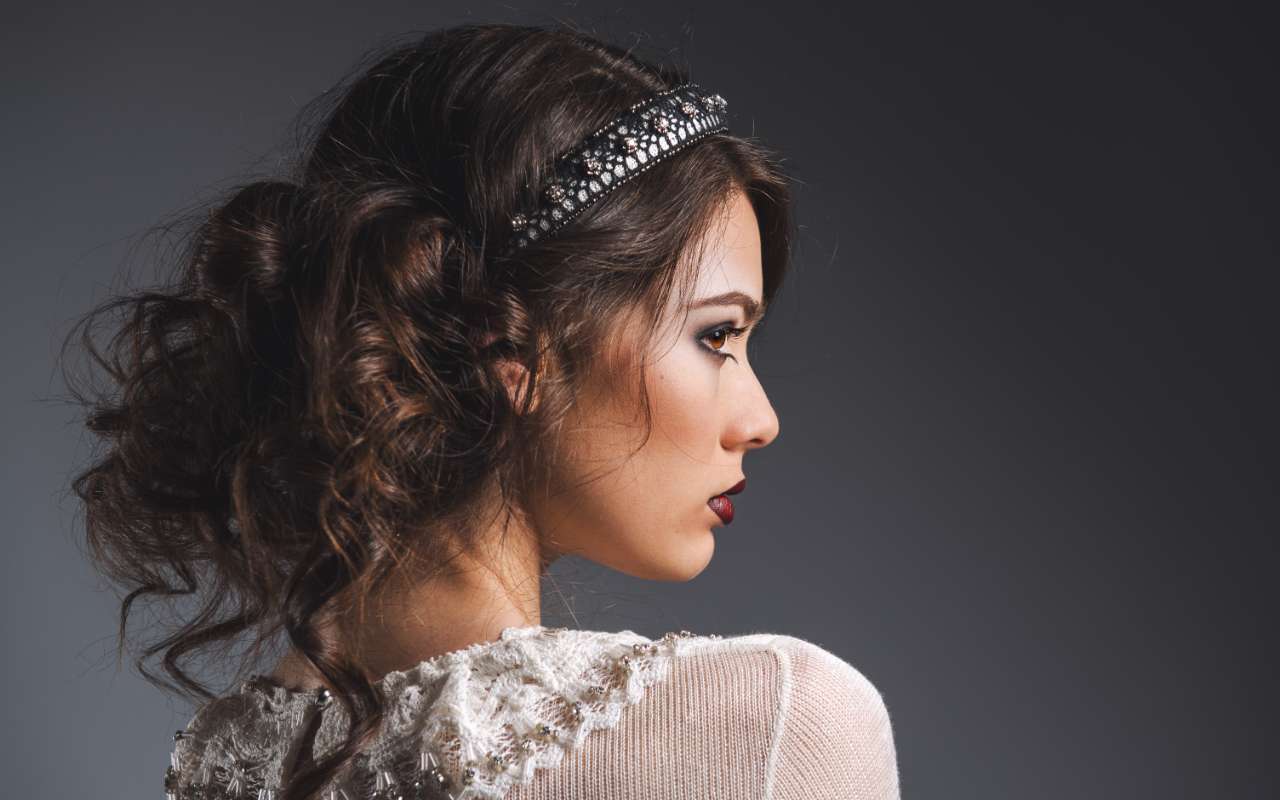 Learn about headband styles and find your favourite!
Headbands are back in fashion!
Headbands are one of the most universal and original accessories. They will work both during the day and on the occasion of elegant outings. The 1960s and 1970s were when women's heads were decorated with various accessories, from handkerchiefs tied around the head, through pin-up styling, ponies tied with scarves, to satin headbands, which were used on great outings and prestigious events. Headbands were worn by hippies, and movie stars, including Brigitte Bardot, teenagers and ladies. Then the headbands made a comeback in the 1990s. Now the fashion for headbands has come back again. Depending on the style, this universal decoration is a real eye-catcher. Both during the day and when attending classy events. Headbands are now considered high-end accessories. We no longer focus solely on this accessory's functional benefits. We primarily concentrate on their very decorative role. Every woman can find a suitable headband thanks to the wide variety of available styles.
Discover padded headbands!
The most popular accessory in recent years was unanimously agreed to be padded headbands or the distinctive "inflated" headbands. They can be plain or embellished with shiny materials, single-coloured or printed, and so on. These bands are all the same size, XXL! Are you curious about the most popular colours for puffy headbands? Although complete freedom is permitted, the traditional colours of cobalt, navy blue, emerald, burgundy, and black are victorious.
On the other hand, neon colours are also currently very popular and have even taken over headbands. For those who enjoy fashion experimentation, reflective green or pink are options. Nearly every hairstyle looks good with a headband. They work well for both short and long hair. You can wear them both for loose hair, as well as a ponytail or a bun. Padded headbands are so effective that they can successfully replace the jewellery, especially those decorated with pearls and cubic zirconia. Richly decorated padded headbands are best worn for casual and subtle styles. They have such a strong accent that additional strong ornaments in the form of jewellery or a heavily decorated outfit could introduce chaos and destroy the effect of elegance. With the help of a headband, you can change any outfit very quickly and easily, giving it a fashionable flair. In our offer, you will find a huge choice of puffy headbands, such as the extremely elegant and eye-catching Royal Pearl Rhinestone Headband or the simple Velvet Padded Headband in 6 different shades.
Summer style headbands with a knot or bow!
Headbands with a spectacular knot or a girly bow are the perfect addition to sheer summer dresses. The first and the second will perfectly fit both elegant and home styling, e.g., shorts and t-shirts. Hair bands with knots or bows can be found in a wide range of colours, from dark ones, such as burgundy and black, through navy blue, emerald and red, to light pastels, such as ecru, pink or beige. Additionally, pinup-style prints in red, blue, or black with white polka dots. Both with pinned hair and without knot headbands look fantastic. They are a very stylish addition. They come in various materials, including satin, woven, rattan, cotton, and organza. AXESSI has a huge selection of headbands with bows and knots, like the Spot Bow Headband and the Retro Knot Headband, that are ideal for everyday wear.
Ornate metal headbands in a princess style!
Unquestionably popular last year were headbands with elaborate decorations in the crown and tiara style. Celebrities, movie and music stars all wear them. On the red carpet, they rule. They are an excellent addition to evening or date outfits and are a component of a stage look. You can find subtle and delicate headbands still visible in this category of spectacular headbands. For instance, our Majestic Pearl Diamante Headband. You can also find expressive headbands lavishly adorned with pearls or decorative stones among the ornate ones. The Diamante and Pearl Double Headband from AXESSI illustrates this well. Headbands for bold ladies who love to stand out from the crowd are Beaded Crown, Capella Gold Headband or Super Star Headband from the AXESSI offering.. Remember that if you choose bold headband styles, your outfit should be plain, simple and subtle. Therefore, the number of additives, colours and jewellery should be moderate. Also, remember that crown or tiara headbands will not work daily.