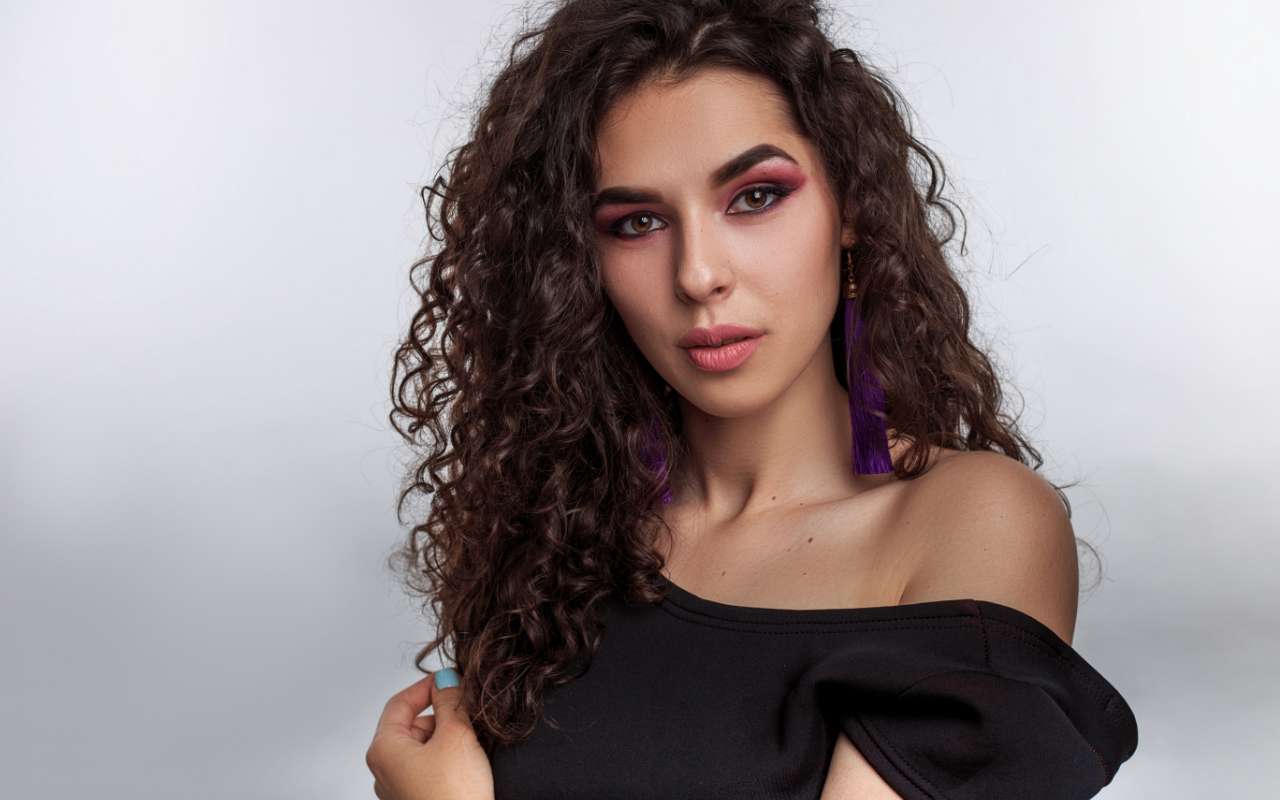 Find out what jewellery to wear with a black dress to make your look outstanding!
Why is a black dress timeless?
Black dresses have always been part of a woman's wardrobe. However, they came into fashion as a symbol of femininity and chic thanks to one extraordinary woman. In 1926, the life project of the haute couture star Madame Coco Chanel, the little black dress, was presented in the fashion magazine Vogue. It was a black, simple dress with long, narrow sleeves. Since then, this item of women's clothing has been associated with elegance and sensuality. The black dress was supposed to be simple and affordable. Black dresses are still in style today, whether worn for a casual event or a fancy cocktail party. Black dresses never date. Other well-known fashion designers, like Dior and Givenchy, also contributed to writing their chapters on fashion history. To create unique stylings, simply select accessories for the black dress. Every woman's closet contains at least one little black dress. 
Before you start choosing jewellery, take a look at your dress first!
Determine the style of your dress, whether it is sporty, elegant, or casual, before you begin selecting jewellery. The type of accessories chosen can change to the entire vibe. For example, high heels, classy jewellery, and a hairstyle can transform a basic black into an elegant look. Alternatively adding sneakers and wearing your hair in a ponytail will create a more casual vibe. Depending on the style of the black dress and the type of fabric will depend on the accessories you choose. If the black dress is a cotton frilly and summery, you will steer away from large diamante accessories and lean toward floral options and or classic silver or gold. On the other hand if your black dress is made of lace, the diamante, rhinestone or pearl-type accessories may be the perfect solution.  Some basic rules apply, the busier the fabric the more subtle the accessory; less is more. The more classic black dress can handle bolder pieces
Jewellery for a little black dress in an elegantly refined style!
If you have chosen a black dress for a formal event, a business dinner, or a significant occasion. If you have chosen a timeless, smooth, black dress with a fitted, straight cut you may be unsure about what jewellery to wear. Rest assured AXESSI has you covered, we stock a wide range of gold, silver, diamante, and rhinestone jewellery to suit any black dress. Select from understated options that enhance your dress without detracting your dress from bold sparkles to make a statement against a classic black dress. If you have chosen gold earrings, remember that the gold shade of all parts of your jewellery must be the same. The same rules apply to rhinestone and diamante options. Also, golden jewellery with pearls will beautifully complete your elegant look. In the AXESSI offer, you will find, for example, beautiful, elegant and subtle Bianca Bow Earrings, a set with a Satin Finished Pearl Bracelet that will create a beautiful complement to your elegant little black dress.
Jewellery for the little black dress in a party version!
Black, is a classic colour, that can be the basis for fashion experiments. Black looks perfect in the company of other bold colours, such as fuchsia, cornflower, violet or yellow. In combination with these gorgeous colours, black will create the perfect setting for a party. Here you can allow yourself a lot of freedom in selecting jewellery. Accessories can be as bold and expressive as large pendants or dangling earrings. Jewellery can shine and glow. The only thing you need to keep in mind is not to blend the colours. If you decide on fuchsia, pick this colour for all your accessories.
Moreover, a clutch bag and high heels. You will find that the AXESSI online store is a paradise because of the incredible variety of colours, shapes, and designs available. Pay attention to the Broadway Statement Earrings, which come in eight different colours and are great for a party.
What jewellery with a black lace dress?
There are many different styles of black dresses. There are dresses made of lace and translucent materials in addition to the classic little black dress. Not only are they beautiful in terms of fabric, but also in terms of fancy cuts. Black lace clothing on its own is ornamental. The black lace dress looks stunning with simple, timeless high heels, a clutch, and classic jewellery. A lace dress can therefore be accessorized with the most basic pearl, gold, or silver jewellery, such as stud earrings, understated pendants, filigree bracelets, or Petite Diamante Pearl Drop Earrings from our collection of pear earrings.